Light Painting Your Event
We bring a portable portrait studio to your event that include a large backdrop, a camera on a tripod, lighting, tables as needed and a variety of colors, shapes and sizes of light tools. 2 people, the photographer and a light painting artist control the activity. A projector shows each portrait taken on a large screen or wall while a separate monitor runs a slideshow of pictures previously taken.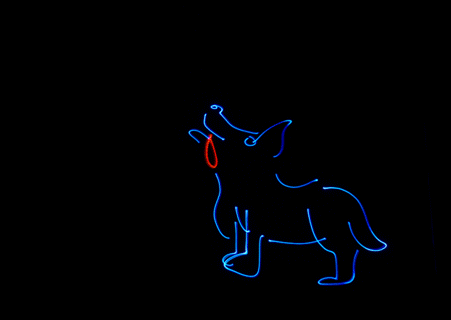 Requirements
This style of photography requires a light controlled environment. Complete darkness is not needed, but results may depend on how dark the room can be. In a very dark room, we supply some illumination. Our black backdrops will absorb much of any ambient light allowing us to work in a semi-dark room.
If your event is fairly dark, that might work. If the event is well lit, a separate room where we can dim the lights will be needed. While we can work in a space as small as 10′ x 10′, a larger space is better. The more people that can observe the portrait session in progress and the resulting projected images, the greater the excitement. Watching the process inspires creativity, builds anticipation and provides humorous visual entertainment to those waiting.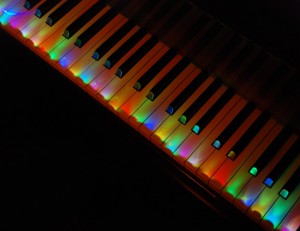 What you get
In addition to the colorful and entertaining show of creating the portraits, we process the digital pictures the next day and post high resolution images to a private online gallery where they are freely downloaded.
The images can have your company logo or event title added to the picture. They do not show our watermark (unless you want it).
For an extra charge, we can deliver a DVD of the images, create a soft or hard cover book of the photos and a variety of items with your pictures on them.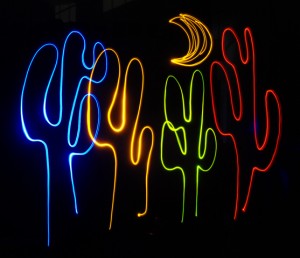 Why hire us?
You can obtain corporate style head shots anywhere. In addition to having fun in the creation, our portraits stand out and say that you live beyond the norm. You are innovative, adventurous and progressive. Or maybe you just like to have fun.
This is perfect for group portraits. They build that sense of belonging essential for team spirit. Our flexible studio set up will accommodate… well we don't know how many people. Why not test our limit?
Bring your axe, the tools of your trade. For instance, musical instruments make excellent props and advertise your skills. What can you show us to demonstrate who you are?
The possibilities are many and what you do with the pictures are up to you.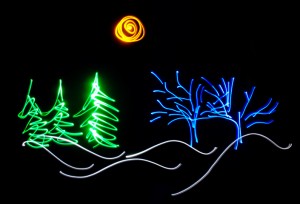 Ask about our Rewards Program