Coastside Photographers is a new Half Moon Bay based photography Meetup group and I am the organizer!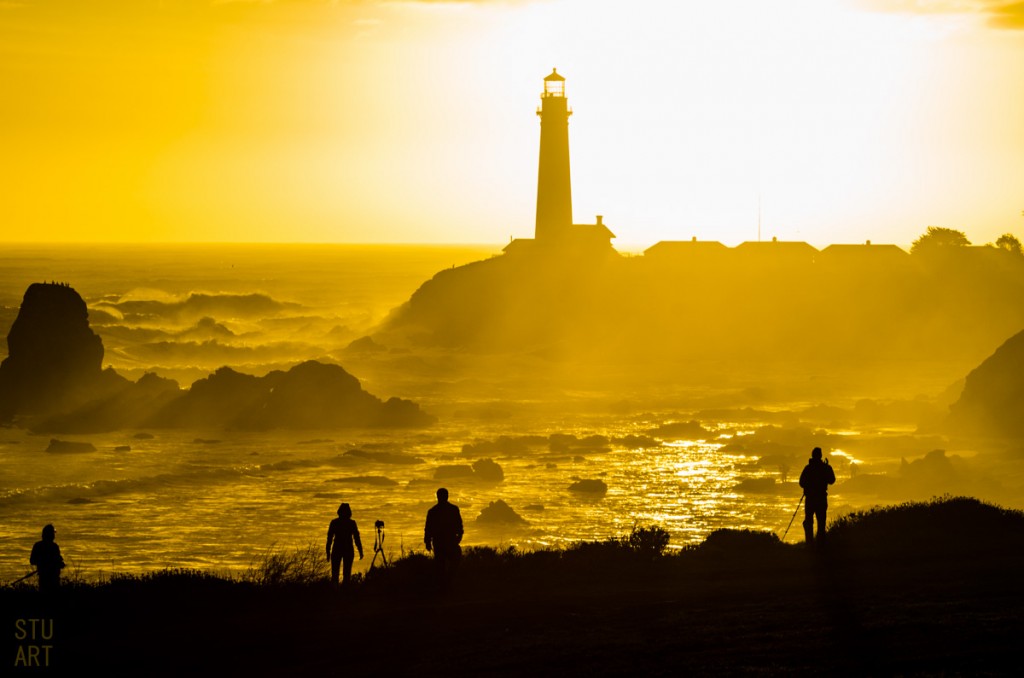 The idea is to focus on photo opportunities unique to the San Mateo County coastline. There are many (200+) bay area photo related groups in Meetup, none centered in Half Moon Bay. I know plenty of coast side photographers that travel over the hill to attend lectures and photo walks (myself included) and I want to help us get together locally.
For now, I will organize photo walks as natural alignments and community events occur. Long term plans include regular meetings to talk and learn, but finding a venue to accommodate the group, which has grown to over 150 members as of this writing, is the challenge. A few local coffee shops have offered their services, but I have yet to take them up on those offers. The library has no meeting rooms for us and only allow library sponsored activities, at least until the new library is built. The Recreation Department charges a hefty fee unless you are a certified non-profit.
But the future is promising. We have already had 4 successful meets since we started at the end of January and membership grows everyday.
Surprisingly, we have members from all over the bay area. For those that must travel, I try my best to update scheduled meets as to changing weather and traffic conditions.
If you are interested in joining or checking us out, click through to Coastside Photographers. This will take you to our Meetup website where you can read about us, view our previous meets, suggest ideas in the Discussion Forum, check out the posted photos and read our Policies and Guidelines.
It is free to join (free to sign up with Meetup) and most meets will be free. Occasionally, I plan to hold technical seminars and charge a fee.
Take that camera out of the bag, charge the battery and come join us as we photograph the coast!