I had a great time at Half Moon Bay's Pumpkin Festival this year. Thanks to Made on the Coast supporting local artists, I had a booth selling my photographs on Main Street which provided an opportunity to meet so many people and get some exposure.
If you asked about up coming projects, here are a few links.
Pigeon Point Lighthouse Projection Event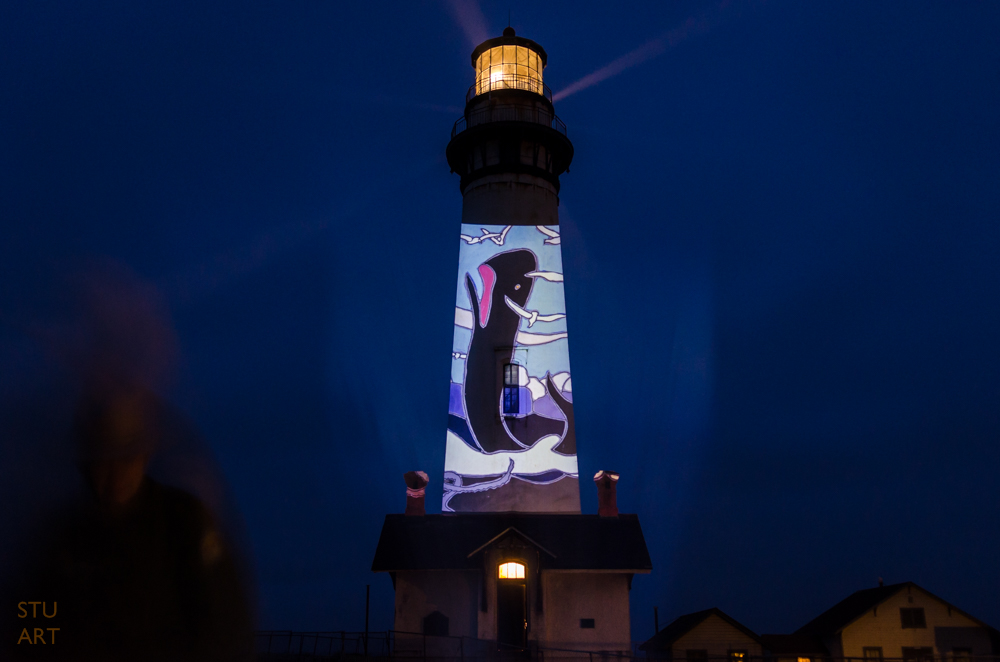 Saturday, November 15th is the annual celebration of the first lighting in 1872 and they normally have activities and music during the day. Since the Fresnel lens was removed in 2011, they no longer light the original lamp, an event that attracted thousands of people. This year I will be projecting images of the coastside and past lightings onto the lighthouse to bring back some of that experience and raise awareness of the restoration challenges. Look to the lighthouse as it gets dark. Read more about the lighthouse here.
This event is made possible through a generous grant from the Made on the Coast Emerging Artist program and the Half Moon Bay Beautification Committee.
Coastside Photographers Meet Up Group
Coastside Photographers is 200 strong and rich with fun loving photographers looking to share photo walks and expertise with anyone with a camera. We meet primarily along the San Mateo County Coast at various times each month. Check out our web page for future and past meets at Coastside Photographers.
Photography Classes
In association with the Half Moon Bay Parks and Rec, I teach Basic and Intermediate photography classes. Check my schedule in the current Activity Guide here. Watch for a special 3 night class in January dedicated to Night Photography and Light Painting.